Semantic CorA:

General disclaimer
From Semantic CorA
Semantic CorA is developed by: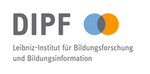 and funded by:        

Provider

The webpage of Semantic CorA is provided by the DIPF | Leibniz Institut für Bildungsforschung und Bildungsinformation.

DIPF | Leibniz Institut für Bildungsforschung und Bildungsinformation
Rostocker Straße 6
D-60232 Frankfurt/Main
Phone: (49 - 69) 2 47 08-0
Fax (49 - 69) 2 47 08-444
E-Mail: dipf@dipf.de
Internet: www.dipf.de

VAT-Identification code: DE114237569
The DIPF is one of 87 institutions that provide research and research-based services along with its three associated members of the Leibniz Association. The Leibniz institutes cover the domains of science, ranging from natural science, engineering and environmental science via economics, social science and infrastructure research to the humanities. Leibniz institutes operate strategically and thematically on questions that are important to society as a whole. The national government and the federal states jointly fund the Leibniz Association. At present, the Leibniz institutes employ ca. 14,200 members of staff, among them 6500 scientists, 2500 of whom are young researchers. For further information, see www.leibniz-gemeinschaft.de

Persons authorised to represent the DIPF
Professor Dr. Marcus Hasselhorn (director)
Professor Dr. Marc Rittberger (deputy director)
Susanne Boomkamp-Dahmen (managing director)


Project Team

Management of the entire project (DIPF): Marc Rittberger
Project co-ordination (DIPF): Christoph Schindler, Lia Veja, Julian Hocker
Project partner at the AIFB: York Sure-Vetter, Maria Maleshkova, Tobias Weller
Project partner at the IfE: Klaus-Peter Horn, Anne Hild, Anna Stisser

Disclaimer
We assume no liability for the completeness, editorial and technical accuracy, omissions, etc. or for the reliability of the information provided due to the rapid changes in the educational system and the Internet. We especially can take no responsibility for the completeness and accuracy of information accessed via external links. Providers are responsible for the content they offer for use according to general laws. The content of our web page has to be distinguished from hyperlinks to contents provided by other providers. Hyperlinks to external web pages and their contents are for general information purposes only. The responsibility for the contents of these external web pages remains solely with their providers. We have no control over the nature, content and availability of those sites. Their contents might change without the knowledge of the Institute. Concerning all links from the pages of the DIPF homepage, we would like to stress that we have no control over the design and contents of linked pages. We therefore expressly distance ourselves from the contents of those pages linked to this homepage. The inclusion of any links does not necessarily imply a recommendation or endorsement of the views expressed within them. This disclaimer applies to all pages of this homepage and their links. In the event that the external pages linked to the German Institute for International Educational Research raise concern, we expressly ask to be notified.